Shared Hosting
Starts at $ 0.96 / Mo
Our Shared hosting is perfect solution to establish your online identity quickly and affordably in no time.
Start now
Reseller Hosting
Starts at $ 4.84 / Mo
Sell hosting under your own brand to your customer with full control creation, termination of client's hosting accounts
Start now
Domain Registration
Starts at $ 1.79 per year
Build your brand identity online with your unique domain name registered with us quickly and hassle free
Start now
MGCSpace helps you to succeed
Give your business much awaited boost without hurting your pocket.
No Hidden Charges
You get what you pay without any surprises or hidden charges. We are committed to provide you reliable services without hurting your budget.
Fast & Reliable
With the world of always changing technologies, we are here to provide you latest, reliable and fast services to enhance your online presence with our infrastructure.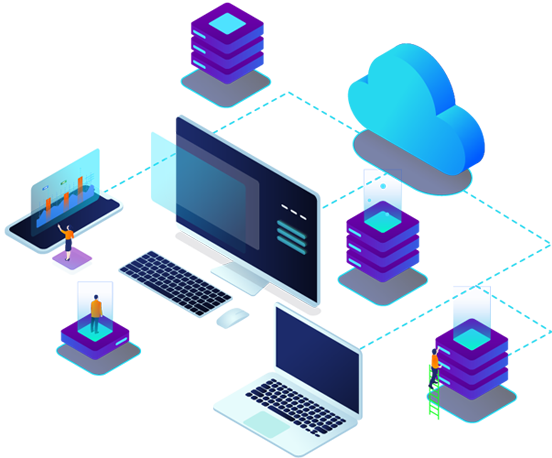 Experts You Can Trust
With us you can get expert support and advice whenever you need it. We are here to help and guide when you need it most.
Peace of mind
When you are using our services then you can sit back and relax as behind the scene we are always working to improve reliablity, uptime and support.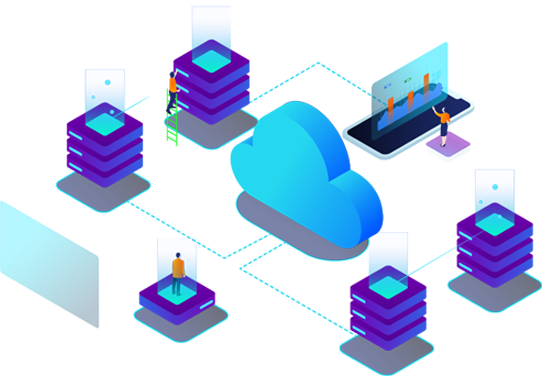 Frequently Asked Questions
What is Shared Hosting ?
Shared hosting is one of the most affordable method to get your business online. In Shared hosting environment, you are using space on a server that is also utilized by other websites, with each user getting a shared amount of bandwidth. Since its shared, its cost-effective and suitable for small websites and businesses.
What is VPS hosting and when its required ?
When your business grow online you may outgrow your shared hosting resoures then you may use VPS, ie. Virtual Private Server, a VPS gives you isolated enviornment with privacy and flexibility of dedicated server but on fraction of price of a dedicated server. Becasue you get your own virtual server on a physical server, you have freedom to customize, manage it and can be separately rebooted. Further it gauratees more resources than shared hosting plans.
What is a Dedicated Server ?
If you don't want to share resources with anyone else and want pure power then you need a Dedicated Server. It is a physical server where all the resources of one machine are dedicated to a you only. Unlike a Shared Hosting and Virtual Private Server, where resources are distributed among the respective users, Dedicated Servers for hosting let you benefit from every resource available such as RAM, storage, computing power, etc.
What is a Email Hosting ?
Similar to other hosting services, email hosting is a service provided by a hosting or email company to manage custom domain-based email accounts. Running a professional email server required lots of effort and continous management. To make sure that all your mails are delivered reliably, we do all the hard while you look after your actual business with peace of mind.
Why choose MGCSpace Hosting ?
We have been in hosting business from more than a decade, while MGCSpace Hosting brand is in services from year 2015, with years of experience in the industry, we have served countless numbers of customers to establish their online identities by providing them reliable, secure and cost effective solutions. With MGCSpace Hosting service, you can focus on your core business, while we will take care of your hosting needs.
What is Reseller Hosting ?
Reseller hosting is a service provided by a web hosting provider that lets a person or business sell web hosting services as their own. Once you sign-up with a host, gennerally it allows you to set your own pricing and conditions along with creations of packages and hosting accounts. You can operate it as you fit when you work within the host's own conditions.
How do you provide so affordable hosting packages ?
With experience and expertise in the industry, we are able to devise ways to make our system efficient and cost-effective and thus we are able to pass benefit to our customers in form of hightly affordable packages.
Will MGCSpace hosting plans work for my business, or blog or personal website ?
Our webhosting plans are made to work with any kind of website, be it starting your personal hobby site, blog or your business website. We also offer dedicated reources in form of VPS, dedicated servers which will provide additional resources as your website may require when it grows.
How do I move my website from other hosts to your servers ?
Our support experts are always there to provide you FREE migration for data upto 5 GB in case of single website. Please refer our terms and services for details information.
Do you offer money back guarantee ?
Yes, we do offer 30 days money back guarantee on our products.
Please note that the 30-day money-back guarantee is only for the users of Shared, Reseller and WordPress hosting packages. The guarantee does not extend to VPS servers, Domain registration/transfer/renewal, Control Panel, LiteSpeed, Softaculous, Cloud, VPS, Dedicated Server, Paid Support, SSL Certificates, Windows OS, SQL, G Suite, Office 365 or any other paid licenses.
In case you want to inquire more about it, feel free to contact our support department.
What is the SSL Certificate ?
To provide security over internet when you transfer data, we use SSL connction. The SSL connection is secured by SSL certifiate which is a kind of digital certificate that provides authentication for a website and enables an encrypted connection. Secure Sockets Layer ie. SSL communicate to web users that a connection is safe and secure. When a website holds an SSL certificate, a padlock icon appears on the left side of the URL address bar signifying that the connection is secure.